ART CLASSES AND PARTIES * DRAWING * PAINTING * CRAFTING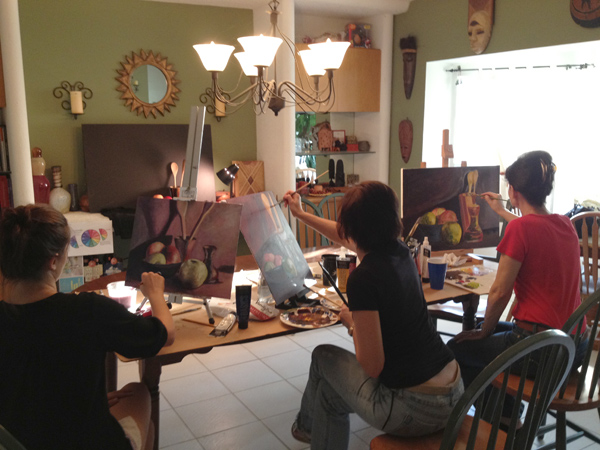 My name is
Michelle Sammartino
and I am a talented artist and craftsperson in the Palm Beach County, Florida area. I hold a Bachelor Of Fine Arts degree from California College Of The Arts and have held postions with
Walt Disney Feature Animation
with credit on multiple animated feature films. I have been teaching drawing, painting, crafts workshops, foundation art, ceramics, and many other art classes for the last 22 years. Classes are open to all age groups and levels. I can teach ANYONE to draw, paint or craft with beadwork, sewing, jewelery making, found object, collage scrapbooking and more. Drawing, painting and color are skills that with the right instruction and techniques can be honed by anyone!
Classes are held in my home or yours depending on location and number of students. All classes are 2-3 hours and every student leaves with a completed artwork! I can also host wine and cheese painting parties for you and your friends as well!
Depending on location, I will also travel to your home for any
Colour Consultation, Wall Mural, Interior Paint job, or Stencil Border work
. All other works of art (portraits, etc) will be completed in my home studio for a predetermined fee. I will consider travel up to an hour away, as multi-day projects require me to keep coming back in incriments.
Please check out my website and see all that I can do. If you would like to commission any work whatsoever please contact me and we can work out the details!!!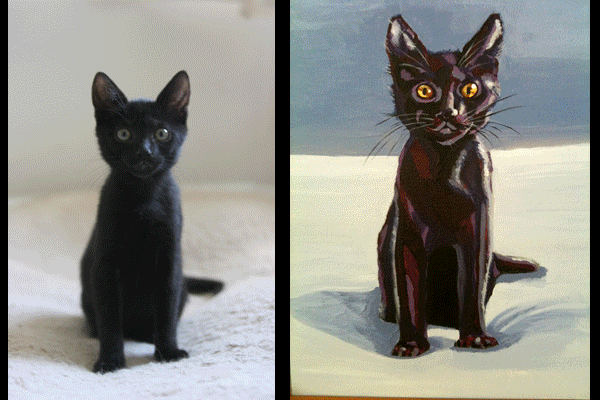 ---
Colour Consultations: $100 (includes a one-time color swatch sample session, time, & professional opinion)
All colour consultations include unlimited colour swatches from a nearby home-goods store (such as Lowes, or Home Depot) that are relevant to the colour pallet of your choosing. I will also include swatches of complimentary colours. This is for a single room only. There will be an additional charge of $75 per additional room needing colour swatches and consultations.
I will also give opinions on accent walls, furniture placement, and accent pieces that will enhance the beauty and maximize the space given. Colour Consultations require me to come to your home and discuss colour options for general living spaces or bedrooms. Adding custom artwork to a space is additional fee such as a painting or collage.
---
For over eight years I was a radio DJ on XM Satellite Radio and I continue to produce a
free Podcast
called
Jammin' Jazz - Jazz For The New Generation
available
on iTunes.
Click the link to the left or the logo below..